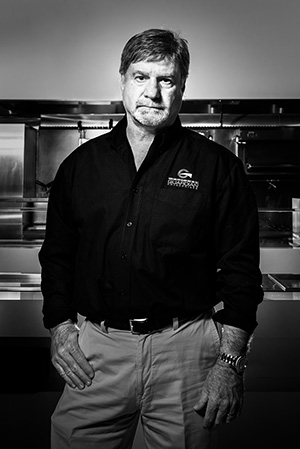 STEVEN
Founder and President
Steven has been a maverick in this niche trade since the mid 1970's and continues to develop his methods using cutting-edge technology and innovative ideas. National Guardian was founded upon Steven's desire to provide superior and affordable protection to the restaurant industry.
Continually evolving National Guardian into a progressive company, Steven studied environmental science at Stanford University so that he could implement environmentally sound alternatives into his company's practices. His partnership with EarthShare is a commitment to the education and preservation of our precious planet. National Guardian uses specially formulated biodegradable degreasers, food safe cleaning products, and machines that have zero to the lowest carbon dioxide output on the market. National Guardian also has the cleanest containment systems, bar none. Steven has forged National Guardian with green initiatives without sacrificing quality.
Quality is a number one priority at National Guardian. Steven has set the bar when it comes to industry standards in more ways than one. Steven founded a program to create transparency using before and after photos of all targeted areas of kitchen exhaust systems, which is now commonly used today. After every job is complete, a visible record exhibits National Guardian's commitment to a flawless performance.
Maximum performance is only achieved by innovation and Steven has attained this title time and time again. Steven and along with a team of engineers, pioneered the very first spinners in duct cleaning. Steven had observed that many companies were either spraying dry chemicals on top of the grease or they were sending employees down into the ducts because they could not reach ducts that were in high-rise buildings. Other companies were cleaning only as far as they could reach. By designing rotating spinners that can be lowered into elaborate duct systems, Steven could now thoroughly clean "top to bottom" safely and extensively.
With a reputation for exceptional service, Steven has maintained long-standing relationships with his clients over the many years National Guardian has done exactly that; been a guardian in fire protection."